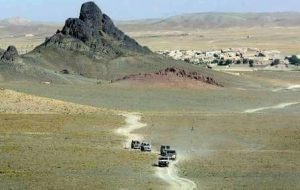 Unknown gunmen kidnapped passengers in "Mikhta" area of Qara Bagh district in Ghazni province, local officials said Sunday.
According to DID news agency report, "the incident took place around 10: 00 local time, when 10 passengers were going from Qara Bagh district to the capital of Ghazni province," a police spokesman for Qara Bagh district Fahim Amarkhil said.
"These 10 passengers, including women and children were kidnapped by unknown gunmen in Mikhta area of Qara Bagh district," he added.
According to the security official, the armed kidnappers transferred these people to "Siyah Koh" area, and the security forces launched operation to save them.
This is the first time that some civilians are being kidnapped in Ghazni province this year, according to Amarkhil.