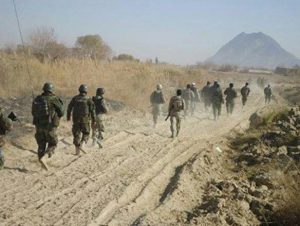 12 members of Taliban were killed and wounded and 3 others were detained as a result of clashes between the security forces and Taliban group, security officials in Maidan Wardak province said.
Ahmad Fahim Qaem, the police commander of the province told DID news agency: "the insurgents were planning to enter Paghman district with their arms to carry out terrorist attack during the Eid al-Fitr (a religious eve of Muslims) who have been targeted by the security forces killing 5, wounding 7, and arresting 3 others.
"A local police was killed and one other injured in this conflict," he added.
30 armed Taliban were killed by the security forces during last month in this province.