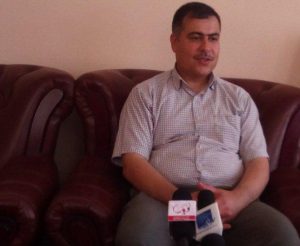 More than 350 families – residents of war zones – have been forced to abandon their homes due to the operation of "Alborz 7" in Chimtal district, officials at the immigration department of Balkh province said.
Abdul Saboor Qaderi, head of refugees of Balkh province in an interview with (DID) said: "over the past three days, more than 350 families from the villages of Imam Sahib, Fatima Khel, and Kamsani of Chimtal district in Balkh province have left their homes and turned into other areas."
"A group of these families has been housed in Jawzjan's Aghcha district and the rest are housed in dispersed areas in Mazar-e Sharif," he said.
"Emergency relief and medical assistance were distributed to 100 families in the Shirabad area of Dehdadi district on Thursday," Mr. Qaderi added.
"We have spoken with the officials of the immigration department of Jawzjan province to help the displaced families in Aghcha district," head of Balkh refugees said.
He expressed optimism that Alborz 7 would end as soon as possible, so that the displaced could return to their homes in the near future.