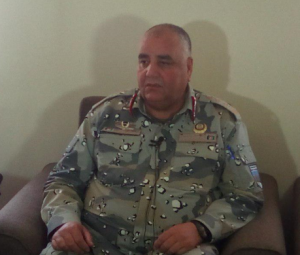 4 ISIS members surrendered to police with their weapon and vehicles in Jawzjan's Darzab district, Northern security officials said.
General Baba Jan, commander of Pamir 707 police zone said: "these people abandoned the insurgency line and joined the police with four weapons."
"These people belong to Qari Hekmat group that had attended the IS group six months ago," Rahmatullah Turkestani, Jawjan police chief said.
Qari Hikmat is one of the ISIS leaders in Jawzjan province, who orders the murder and plundering of people's property of.
On the other hand, a car that moved ammunition to terrorists was stopped by the police in Jawzjan province.
Gen. Baba Jan considered the recent efforts of scaremongers futile, and said: "Despite the powerful plans of the enemy, Afghan security forces have been able to maintain areas and have good achievements."
The senior security official in the northern provinces stresses that the insurgents in all the northern and northeastern provinces have not achieved significant gains.