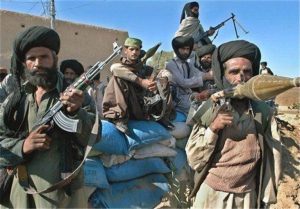 According to the first report from "Mirzaulang" valley, 30 to 40 civilians were shot dead by insurgents, Sar-e Pul Governor M. Zaher Wahdat said.
Sar-e Pul Governor M. Zaher Wahdat attended a press conference in Sar-e Pul province and said: "insurgents killed 30 to 40 residents of Mirzaulang village in Sar-e Pul's Sayyad district," according to a statement released by the press office of the provincial governor of Sar-e Pul province.
"Children, women and old people are among the dead," Mr. Wahdat added.
Several mosques were set on fire too.
According to Wahdat, lack of aid and a widespread assault by the attackers led to the collapse of this strategic valley.
Mr. Wahadat added that if the issue was not managed properly, the disaster would be wider.
"The stationed forces in the city were deployed to the site and repeatedly requested air assistance, but they were not helped up until the last minute," Ser-e Pul governor said.
Sar-e Pul governor underlined that the majority of the residents refuged to Sayyad district and Sar-e Pul town and urgently need humanitarian assistance.
He called on all charities to take serious action helping the displaced people.
Mr. Wahadat also asked the central officials to immediately retake the strategic Mirzaulang valley, otherwise, the fall of Sayyad district and even the capital of the province will not be far off.
The insurgents occupied the strategic Mirzaulang valley after heavy clashes between the security forces and the attackers last night.