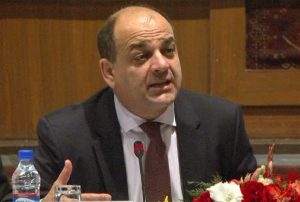 According to Afghan interior ministry, 354 terror groups and 5,000 terrorists are working against the government in Nangarhar province.
"10 districts of Nangarhar province which have a border with Pakistan are under serious security threats," said Wais Ahmad Barmak, acting head of the ministry of interior affairs.
According to DID news agency report, mentioning terror groups' activities in Nangarhar province, Mr. Barmak says that 354 terror groups and more than 5 thousands armed terrorists have activities against the government in the province.
On the other hand, the acting head of the ministry of interior expressed concerns over security situation and Daesh bases in Nangarhar's Khugyani district, but has said the government has taken measures to destroy the terrorists in the district.
Earlier, Nangarhar's Representative Zahir Qadir in the parliament accused the government of backing up terror groups and warned that if the government does not carry out any action, militants affiliated with him will fight against IS.
According to reports, hundreds of families have been displaced as a result of insecurity in different parts of Nangarhar province.