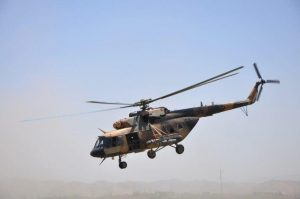 Shaheen 209 corps reported that 53 Taliban members were killed and wounded in northern Faryab province.
"As a result of airstrikes by country's defense and security forces on Taliban positions in Faryab's Ghowili, Tejam, Bukhar Qala villages as well as Almar district, 22 Taliban were killed and nearly 31 others wounded," said Shaheen corps in a statement.
It is noteworthy that Mullah Rahimuddin, Mullah Shokor, and Mullah Makhdum Jalal, who were Taliban's key commanders were killed during the airstrikes.