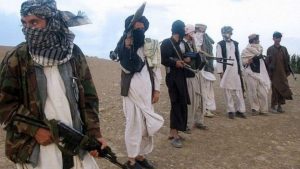 Taliban insurgents kidnapped about 70 civilians from three villages of Shah Wali Kot district in Qandahar province, Gen. Abdul Raziq, Qandahar police chief said.
According to Gen. Abdul Raziq, Taliban kidnapped 70 local villagers yesterday (22 July) and have shot dead 7 of them.
These people have been abducted by the Taliban on suspicion of having links with the government entities, there is still no information about their fate.
Taliban have not commented yet.