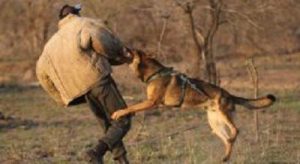 Last night, an interesting report was released; a report that showed a dog, has prevented the occurrence of a suicide attack at a wedding ceremony, by self-sacrifice.
"The young suicide attacker had been seemed suspicious to the eyes of the watchful dog, before entering the ceremony, near the area of holding the wedding ceremony, and then both grapple together. The dog did not let the attacker to enter into the participants, until the bomb explode and killed the suicide attacker and the dog." As cited (VOA), quoted from associated press.
It has come in the report that "Buba Ahmad, who lives in Balbilu village, northeast of Nigeria, has said that all guests are grateful from the dog that saved others by sacrificing himself.
The dog died and his blood was poured out upon the earth, but prevented the bloodshed of many human. Maybe if the dog did not sacrifice himself, the happy ceremony would turn into blood, and many innocent people's blood would be spoiled on the ground.
The dog gave up his life, but had an interesting and informative message for those, who are greedy in killing the human; the message of "avoid slaughtering" and that they doubt about being a human!
If we be exact on the message, our mind unconsciously brought to a question that why some people are so frustrated with their cruelty and brutality that are not even on their own … it is interesting when we see that a suicide attacker is corrected by a dog and teach him to stop violence and bleeding.