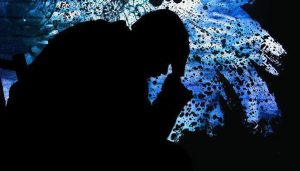 Psychological illness is a widespread term describing a large number of mental illnesses that disorders the person's ability to think, feel, and behave, in order to function properly in everyday life tasks.
Some people only experience a single period of the psychological disease, while for some, it might have symptoms of periodical status, that today most of them can be treated.
It is estimated that 20 percent of the people experience psychological illness in a period of their life, but it is a concern that in Afghanistan, nearly 70 percent of the people suffer the disease.
According to the ministry of public health, 70 percent of Afghan people suffer mental disorders.
Although, the percentage of mental disorder in the country is alarming, but the number of psychologists is low across the country.
Some psychiatric patients consider having such disease as a "shame" for themselves and fear to tell their friends, families, and psychologists, that they may be called "crazy."
In the later years, poverty, unemployment, loss of family members, facing phenomena such as war, suicide, explosion, and family violence including gender-based violence and others, have deeply affected metal health.
Masih Rasouli, who is a university graduate, suffer psychological disorders. He considers unemployment as the main factor of his disease. But Wahidullah, who lost one of his family members in a suicide attack, consider the consequences of long-term wars in the country as the cause of his mental disorder.
Unfortunately, the existence of a high statistics of mental disorders among the people has caused a lot of anxiety and concern that most of the inhabitants of the country are mentally distressed and psychologically exhausted.
They believe that mental disorders in the country follow disastrous social consequences and violations of human rights.
"A "strategy" to reduce psychological disorders is very essential," said a psychologist in the country M. Zaman Rezayee and added: "a way to decrease mental disorders, is social and cultural struggle, public awareness through media advertisement and psychotherapy."
"Psychiatric disorders are more among young people that lead to committing crimes such as murder, robbery, and other crimes in the society," Mr. Rezayee further added.
According to him, the main source of mental disorders, are problems like poverty and unemployment that young people suffer a lot; because there are no opportunities to meet their expectations.
Shamima Ahadi – (DID) news agency
Translated by: Taher Mojab