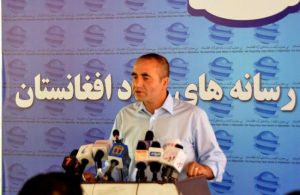 It is against the country's constitution that journalists are not informed about president Ghani's trips, said Nai – supporting open media in Afghanistan.
According to DID news agency report, the absence of journalists during trips of president Ghani is contrary to the constitution, said Mojib Khalwatgar, chief of Nai office – an office supporting open media in Afghanistan.
"ARG palace does not give the media proper information about the trips of the president," he said, adding that "according to the law of right to access information, citizens of the country must know details of president's trips."
Meanwhile, Shah Hussain Mortazawi, acting head of president's press office says the presidency is committed to invite journalists on foreign trips, but travel costs should be paid by journalists themselves.
Criticisms on ARG's measures regarding information are posed while the president has always shunned to take journalists with him on important travels.