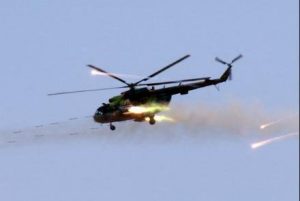 At least 43 Taliban members were killed in an Afghan airstrike in southern Helmand province on Wednesday, Ministry of Interior (MoI) said in a statement.
The airstrike took place during the night in Marja district of the province, according to the statement. Quoted from (Tolo news).
"Key Taliban members are also among the dead," the MoI said adding that a number of weapons belonging to them were also destroyed.
However, the statement did not provide more details.
The Taliban have not yet commented on the airstrike.