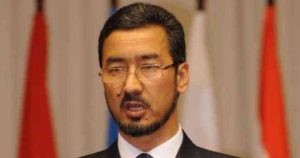 Representatives of the people considered the political and security status in the country alarming.
They stressed that there are attempts to create a major and dangerous crisis in the country.
"Enemies of Afghanistan are trying to boost political differences in the country by any means possible," Abdul Rauf Ibrahimi, the speaker of the house of representative said Saturday (15 July).
"The enemies of the Afghan people are trying to create a dangerous crisis that would be out of the control of the people and the government," he warned.
Hamayun Hamayun, the first deputy speaker of the parliament claimed that there are some who tries to uplift ethnic and linguistic issues through ARG's facebook pages.
Meanwhile, Abdul Rauf Ibrahimi vowed that the people's representatives in parliament passed a resolution entitled "consolidation of national unity and political consensus" and sent it to the government that its implementation could be effective in managing the political crisis and ensuring national unity in the country.