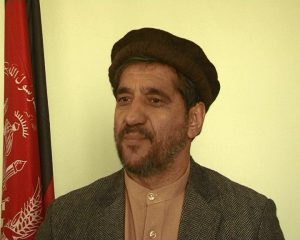 An Afghan military expert Jawid Kohistani has recently said in an interview that Shindand airfield is dedicated to transferring members of ISIL terror network by Americans.
"Herat's Shindand airport is assigned to transfer ISIL fighters to western Afghanistan, and from there to northern, eastern and southern regions fleeing from Iraq and Syria," Jawid Kohistani said in an interview with Sputnik.
"Foreigners (Americans) occasionally allocate Shindand air force base to transfer individuals coming from Idlib. You well know that Daesh affiliates and other terror groups who have not been able to get out from "Idlib" are transferred to Shindand airfield through military bases by Americans and from there to other places," Mr. Kohistani said.
"Those Al-Qaeda members who joined ISIL are returning to Paktika and Kunar to revive Al-Qaeda identity and these are Arab-related Al-Qaeda members who disagree with ISIL, Hay'at Tahrir al-Sham and Al-Nusra front viewpoints. This group led by Hamza Bin Laden, the eldest son of Osama bin Laden, these ISIL fighters are transferred to Shindand airport and then to other parts of Afghanistan by western planes," he added.
Mr. Kohistani also mentioned the number of ISIL fighters in Afghanistan, saying 5000 Daesh members have activities in eastern Afghanistan right now.
He also spoke about the expansion of ISIL terrorist network in the north of Afghanistan.
"You go to Ghazni province in Dayee Chopan, Gizan, Gilan districts and also Khak-e Afghan district of Zabul province, these areas are not controlled by the government. ISIL fighters enter these areas through "Zayee Ina" northern route and their logistic center is in Badghis province. There may be 3 thousand ISIL fighters. When you go to Jawzjan, Saripul and Faryab provinces, there are more than two thousand ISIL in these areas, with more than 500 foreigners and recently a group of 40 people came to these areas," he said.
Mr. Kohistani also said the number of casualties announced by the government is unreal, saying armed oppositions casualties are less than what is casted.
Some military experts have previously expressed concerns over the cooperation of foreigners in transferring ISIL fighters.
This comes as Gulbuddin Hekmatyar claimed ISIL fighters are coming to Afghanistan through Iran.