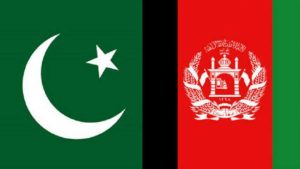 Prime Minister Shahid Khaqan Abbasi and Afghan President Ashraf Ghani agreed to work together not only against the menace of terrorism but also to meet the challenge of energy in the region in their first telephone contact on Monday.
President Ghani phoned PM Abbasi and congratulated him on his election as the new chief executive of the country. According to P.M statement.
The Afghan leader expressed satisfaction over the smooth transition and said that it was good for democracy in Pakistan, it added.
PM Abbasi thanked the president and said that terrorism was a common threat for both the countries.
"We will work with Afghanistan for security and stability in the region," the PM said, adding that terrorism was a common enemy and "we will work together to eliminate this menace from the region".
"It was agreed to work together to address the challenge of energy in the region and improve the economic condition in Pakistan and Afghanistan," the statement concluded.