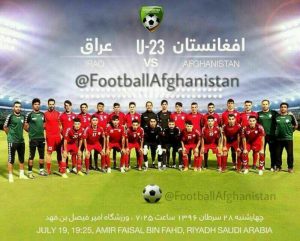 Afghan National un-23 football team will face with the Iraqi national team on the eve of Asian chamoionship tournament today (Wednesday 19 July).
This is our first national team match in this Asian Under-23 Championship tournament.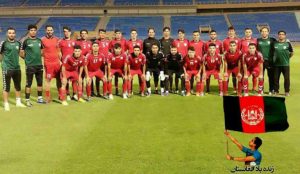 This match will be held at the "Amir Faisal Bin Fhad" Stadium in Riyadh, capital of Saudi Arabia.
Country's national team will next play with Arabia and Bahrain's national team.
They will visit each at 7:25 pm, Kabul time.