Saved suicide descents are transferred to Kabul to be moved to Balkh and other necessary targets as needed.
---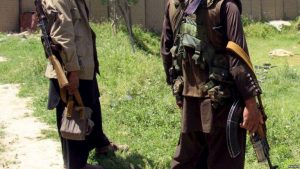 Reports indicate that plug-ugly groups led by Masoom Stanekzai are transferred to Kabul from other provinces and gather at the national security secret guesthouse while the political and military balance between Kabul and Balkh is shifting to Ghani-Abdullah isolation.
After the Afghan chief of army Gen. Sharif Yaftali refuses to launch a military operation against the people of Balkh province – ordered by Ghani and Abdullah – the plan to raise ethnic war in the north by Arg palace have been failed. The stupidity of Ghani-Abdullah is that Sharif Yaftali has lost his eldest son in the war against terrorism and never endangers the lives of soldiers and officers to spread and expand terrorism and record a historical defamation in his name.
It has now decided that participating the army in ethnic conflict has reverse dangers. It has been decided to use ethnic militia units led by Masoom Stanekzai without using Afghan national army and squandering the public money being taken in the name of tax.
According to this plan, the members of Hezb-e Islami were quickly released from prison to participate in the process. In addition, a number of Taliban militants who are part of the national security units along with ISIL fighters linked to Hezb-e Islami were brought to Kabul from Khost, Zabul, Helmand, and Ghazni provinces, stationed in 13 secret and safe locations of the National Security Directorate's special guesthouse.
Transferring ethnic militias through ground, faces hardships and according to the sensitive surveillance of the resistance forces in the northern region, the descent of tribal and Taliban groups in critical points of Balkh province, is a high-risk gamble that can lead to the massacre of descent groups.
Perhaps the possible massacre of militias ignorant of the back scene, is the main purpose of Ghani and Abdullah to draw a blunder image of Ata Noor in the minds of the people.
Raziq Mamoon
Translated by Taher Mojab