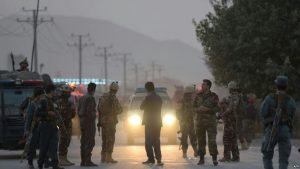 According to reports, 5 suicide attackers stormed Marshal Fahim military academy early Monday morning and clashed with army forces.
"Clashes ongoing between the attackers and security forces, 3 attackers were killed but one attacker still resisting," said spokesman for the defense ministry Dawlat Waziri.
According to him, two people were killed and 11 others wounded.