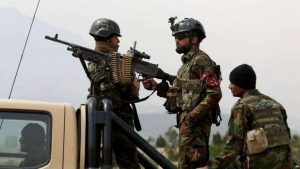 Anti-government armed oppositions suffered heavy casualties as a result of Afghanistan's Special Forces operations during past 24 hours, according to Defense Ministry.
43 insurgents were killed, 27 others wounded and 3 vehicles have been destroyed, Afghanistan's defense ministry said in a statement.
Two important headquarters of armed oppositions were completely destroyed, the statement added.
The Northern Kunduz province is among insecure provinces of the country that have been collapsed by the armed oppositions twice since the formation of national unity government.