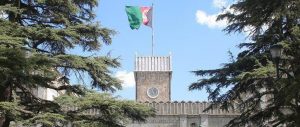 President Ghani who was speaking at a ceremony during the transfer of the border police forces to the ministry of defense as he attempted to defend the government officials against the accusations of the critics who had claimed that certain government officials are having ties with the ISIL terror group, saying those who have made such claims should prove it, otherwise they must wear head scarf.
Using the word head scarf by president Ghani, received many severe reaction of women activists, considering it as an insult to women in the country.
However, ARG Palace defended president Ghani's remarks, saying it has been misinterpreted by certain individuals who are attempting to disrupt the thoughts of the people.
The Arg palace in a statement said: "President Ghani is one of the main advocates for women's rights and has always worked for their status during the three years." Nevertheless, president Ghani apologized from the women in the country.