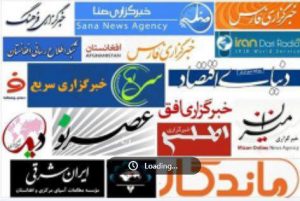 Three suicide attackers stormed a News agency and Tebyan social-cultural center on Thursday. According to official sources, more than 40 people were killed and more than 80 others wounded in this incident.
Hours after the assault, Daesh (ISIL) terror group claimed responsibility of attacking the News and cultural center.
Apart from why and how this incident took place, the fundamental questions are its affect on media activities and extremism response. We had previously witnessed the efforts and functions of radical elements to undermine media activities. There are many examples of terrible terrorist attacks on journalists or the destruction of the media in the country over the past decades.
In addition to other aspects of this issue, analyzing the role and position of external factors about terror activities, are very important. In other words, it should be focused on this issue that who afraid of journalists and why?
The interests of which organizations and individuals are endangered? As freedom of speech, the culture of criticizing, and human values are improved in the country.
Undoubtedly, the team and individual interests of some are questioned that their activity process contradicts with human values, and criticizing insecurity factors, extremism, and narcotic drugs, are a great risk against their organizational improvements.
Afghanistan is at the forefront of cultural developments and journalists are among the key factors in this process. Although, they are not economically counted as the first class of this territory; they are intellectuals who freely and fiercely criticize terror, extremism, social inequality factors in the country; whether they are external sources or fifth pillar or internal circles.
Undoubtedly, this spirit does not match with structural factors of terror, insecurity, and injustice, becoming a ground of emerging violent elements by such institutes.
Finally, as cultural and human activities are counted as major factors of improvement, the effects of journalists are tangible more than ever, turning to a serious concern for the factors of insecurity and anarchy of this land.
Sayed Abdul Basir Mesbah – (DID) press agency – Tehran
Translated by Taher Mojab