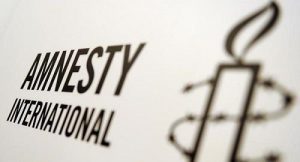 "A hundred and 69 critics of the Bahraini administration or their relatives have been arrested and tortured," Amnesty international vowed in a report.
The serious crackdown on protests in Bahrain led to the death of six persons, including a child. In addition, Manama Authorities use various kind of oppression to exterminate civil society in the country, Irna news agency quoted from Al-Jazira.
"Since the beginning of this year, the Bahraini police have increasingly used repressive methods to disperse protesters," the report said.
Pointing to the need for serious investigations into the torture of detainees and that their perpetrators must be punished, this human rights organization stresses: "Bahraini activists are being harassed and threatened outside the country by Manama authorities too."
Bahrain have faced with the crisis of public disappointment since 2011.