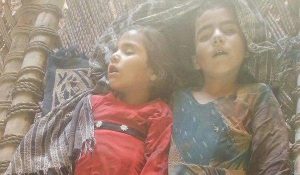 The U.N agency has said that in the first four months of 2017, nearly one thousand children have been killed and wounded in Afghanistan.
According to (DID) news agency report, the United Nations assistance mission for Afghanistan (UNAMA) said that Tadamichi Yamamoto, the UN secretary general's special representative for Afghanistan has asked parties involved in conflicts to consider precautionary measures to reduce harms to children.
The UN report said that from January to the end of April 2017, 283 children have been killed and 704 others were injured so far.
Statistics show that child mortality has increased by 21 percent, in the first four months of this year compared to last year.
It is noteworthy that ground attacks have allocated the greatest number of casualties, taking the lives of 118 children which has increased by 42 percent than last year; the explosive remnants of war also took the lives of 50 children.
However, the UN agency with concerns about the child mortality, urged parties involve in the war to mark the explosive remnants or clear the area or destroy them.