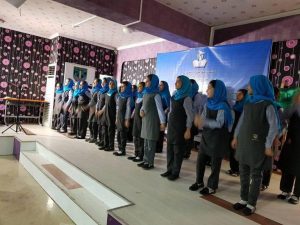 On the occasion of World's Children day, the Independent Human Rights Commission's (IHRC) field bureau in Balkh province said children's situation in northern part of the country is alarming.
According to DID news agency report, the officials of the commission expressed concerns over the Children's status in many northern provinces of Afghanistan, saying if their situation does not address, we will witness sociopath youths in the future.
"Based on the concerns, IHRC is considering an investigation on the situation of child labor in Afghanistan, which it will clarify that in total, how many children are busy working in Afghanistan," said Sayed M. Same, the chief of bureau in Balkh province.
"Children are working for a variety of purposes, but there are concerns about the use of drugs and a way for their daily income," he added.
According to the statistics of the IHRC in Balkh, there are more than 30 addicted families that encourage their children for labor and working on the street.
United Nations Universal Children's Day was established in 1954 and is celebrated on November 20th each year to promote international togetherness, awareness among children worldwide, and improving children's welfare.