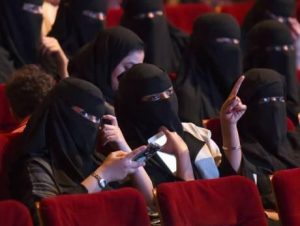 Saudi Arabia will allow cinemas to reopen in the country after 35 years.
According to Arab News, Saudi Arabia's Ministry of Culture and Information has announced that commercial cinemas will be allowed to operate in the country as of early 2018.
The announcement marks the first time in 35 years that cinema theaters will be allowed to operate in the country.
Arabia's Board of the General Commission for Audiovisual Media (GCAM), passed a resolution on Monday allowing the authority to grant licenses to cinemas.
The move marks the first time that cinemas have been licensed in the country since the early 1980s.
This comes as part of the Vision 2030 social and economic reform program in Saudi Arabia, allowing the Saudi women to drive from June 2018.