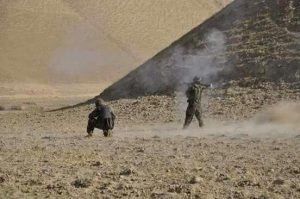 Despite country's defense ministry officials reported that an operation to retake Parwan's Fandoqistan valley has been launched but local sources say that armed Taliban are still controlling Fandoqistan valley.
"Marsing, which is a stronghold of the security forces in this valley, is in the hand of Taliban group and the forces could retake almost 30 percent of Fandoqistan area since last night," a security source who asked to remain unknown told DID news agency.
A large number of people have been displaced and Taliban group burned residential homes, the source added.
On the other hand, a number of residents are accusing the government of not paying attention, urging serous measures to retake the area.
Fandoqistan valley is a strategic area which is in hand of Taliban group since Sattturday.