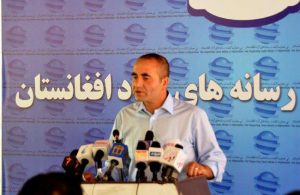 Nia-Supporting Open media in Afghanistan reacted to the government's action of closing some social networks, saying that blocking social media is against the constitution and the right to access information.
According to DID news agency report, Afghan Telecommunication Regulatory Authority (ATRA) at the ministry of telecommunication, has ordered internet service providers in two official letters to block WhatsApp, Telegram for 20 days. But NAI has recently vowed in a press conference that blocking social media is contrary to article 34 of the constitution, the law on mass media and the right to have access to the information.
The Bureau of NAI called on country's judiciary and justice bodies to present the issuers of the letter and those who ordered it at the court, asking them about this illegal act.
On the other hand, the Bureau of NAI has published the details of an opinion poll that from a total of 130 journalists in the five largest cities in the country, 30 percent of them have faced problem using Telegram and WhatsApp social networks.