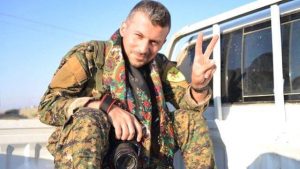 Daesh (ISIL) forces shot dead a British film-maker who went to Syria to make a documentary.
According to Telegraph newspaper, the young film-maker Mehmet Aksoy who intended to make a documentary on Kurdish fighters, was killed by ISIL forces in Raqqa, Syria.
The young film-maker, 32, was studying directory at "Goldsmiths" university in London.
It is noteworthy that he is the fifth British person who had been killed in Syria by ISIL.