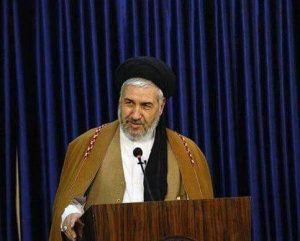 "statistics show that domestic immigration dropped this year compared to last year," Minister of Immigrants and Repatriates S. H. Alemi Balkhi who spoke in the Herat province in the ceremony of opening a seminar on the implementation of a national IDP policy in Farah, Ghor and Badghis provinces said.
"ANSF offensive operations on anti-government oppositions decreased internal displacement," he said.
According to him, in 2016; 640,000 families were displaced from the 253268 displaced families in the country due to insecurity.
But on the one hand, Mr. Balkhi also pointed out that since the beginning of this year, 27,000 and 963 families have been displaced because of insecurity matters since the beginning1396 solar year, of which more than 26,000 families have been financially aided.
According to the Minister of Immigrants, 9,213 families have returned to their main areas.
Mr. Balkhi further said that this year, for the first time in the national budget of Afghanistan, funds will be provided with a special code to assist and resettle internally displaced people by the government, and the identity card will also be distributed.
Meanwhile, Herat Governor Mohammad Asif Rahimi said that the level of assistance programs for domestic migrants should be tailored to their needs.
He also stressed that, according to the lack of adequate resources in Herat province, this program should not absorb other internally displaced people into the province.
Herat now has more than 100,000 internally displaced people who have come from other provinces.