Five foreigners were inured as a helicopter crashed in Kabul late Sunday.
---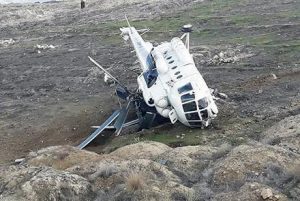 Afghanistan's ministry of defense confirmed the incident.
According to officials, the helicopter crashed at Marshal Fahim Military Academy in capital Kabul.
"The helicopter crashed shortly after takes off from the army base," said Dawlat Waziri, a spokesman for the defense ministry.
According to him, five people were on board that injured and currently are in a stable condition.
"All the injured were foreigners," he added, however, he did not give further details.