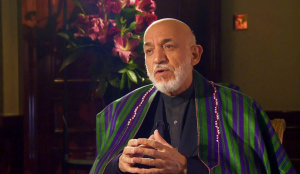 Former President, Hamid Karzai strongly condemned Friday's terrorist attack on the people in Imam Zaman grand mosque,
Saying the attack was carried out by the foreign hands.
"The enemies of peace and stability in Afghanistan want to reach their ominous goals by carrying out such attacks, but they should know that the people of Afghanistan are united against the conspiracies and will not let them harm their unity and brotherhood," Karzai said in a statement. Quoted from Afghanistan Times.
He wished paradise for the martyrs of Imam Zaman mosque attack, patience for their dears and quick recovery for the injured.
It should be noted that at least 40 people were killed and more than 90 others were wounded in the attack to Imam Zaman mosque Friday (25 August).