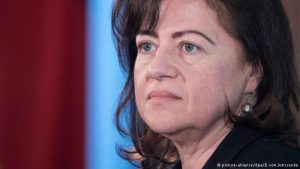 Barbel Kofler, German representative for human rights demanded halting deportation of Afghan refugees.
According to (DID) news agency report, the German official said that the security status is not good in any areas of Afghanistan and the Afghan asylum – seekers should not be returned to their country again. Quoted from (Deutsche Welle).
Kofler has said that the security status in Afghanistan might be different from area to area; but the condition is not good in any place of this country and any programs of returning Afghans to their country must be stopped.
These statements are said after signing an agreement with the Afghanistan government in last October that the German's ministry of interior affair had demanded from the states of this country to return Afghanistan's rejected asylum seekers to their country, after signing the accord.