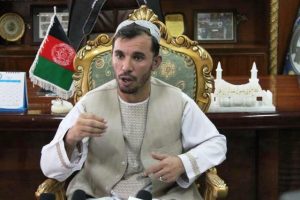 Sources close to the former Afghan president Hamid Karzai said, president Ghani urged Karzai to keep away the Kandahar police commander general Abdul Raziq from Ata M. Noor, the most severe critic of the Afghan government.
The source told DID press agency on the condition of anonymity that Karzai gave a negative response to Ashraf Ghani, saying Gen. Abdul Raziq has the qualification on how to take a political stance.
This comes as Kandahar elders declared support from Mr. Noor's stance regarding ARG and Balkh confrontation.
Meanwhile, along with general Abdul Raziq, Hamayun Hamayun, the first deputy speaker of the parliament, Lalay Hamidzai, and Abdul Rahim Ayyubi, Kandahar people's representatives in the parliament have already declared their support from Ata M. Noor.
According to Afghan analysts, the support of Kandahar elders and eastern provinces from the powerful Balkh governor, are the winning ticket of Ata M. Noor against Ghani regarding the tensions between the presidency and Balkh province.
It should be noted that General Abdul Raziq, Kandahar's Police Commander, is one of the most powerful political and military figures in the Southwest, who has called Atta Muhammad Noor "his friend" in his stances.