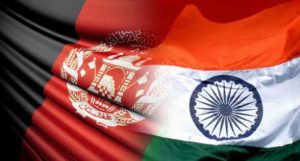 The Pakistani foreign ministry considers India's bold role in Afghanistan as a threat to the stability of the region and warns that India's prominent role in Afghanistan, will make the situation more sensitive in the region.
The Pakistani foreign ministry spokesman Nafees Zakaria has said India's bold role in Afghanistan is not in the interest of regional stability.
It is noteworthy that Pakistan is warning about the prominent role of India in Afghanistan while that country's foreign minister had previously said his country does not want India to have any role in Afghanistan.
Zaker Hussain Ershad, the international relations expert analyses the role of India in the region specially in Afghanistan positive, saying: "although the fate of both countries Afghanistan and Pakistan has tied up together, unfortunately, the role of Pakistan is not evaluated positively in Afghanistan, and the main reason of the distress is upbringing terrorist groups in Pakistan."
According to Mr. Ershad, Pakistan's positions are not accepted under no circumstances and cannot be justified.
"Pakistani authorities suffer psychological and emotional problems under the pressure of major political powers and the new US strategy," he added.
Meanwhile, the Pakistani foreign minister Khawja M. Asif has said the Pakistani government is committed to stability in the region and will take serious measures against terror groups.
"Pakistan supports the Afghan peace process," he said.
Khalil Roman, an international expert considers Pakistan's support for the Afghan peace process as a slogan, saying: "lately, the global action against Pakistan in reducing terrorist groups, has forced the country to argue for stability in the region and against terror groups but the content of their slogans is nothing but an excuse."
On the other hand, Afghan foreign ministry spokesman Ahmad Shekib Mostaghni read Pakistani government claims baseless, and said: "Afghanistan is an independent and a qualified country and its relations with the countries in the world, specially the presence of India in Afghanistan will not cause any threats and instability in the region."
Afghan citizens and the international community have repeatedly called Pakistan a safe haven for terror groups, asking Islamabad to put away its two-sided approach against Kabul.