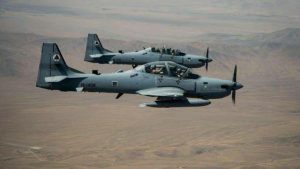 "More than 30 insurgents were killed and wounded in "Lolash" district last night and the sieged forces turned to an offensive state," officials at 209 Shaheen corps said.
Nasratullah Jamshidi, press CEO at 209 Shaheen corps told DID news agency that at least 25 scaremongers were killed and 5 others wounded in yesterday's clashes between ANA soldiers and the insurgents.
"Qari Mannan, Jahangir, Gorzan, Qari Dost Mohammad and Qari Abdul Ghafoor, the commanders of insurgents are among the dead," he added.
"Commando forces who were sieged in Qala Khaye Abad (Qala Sadat) have changed from defensive to the offensive mode and reassured that they are able to fight the insurgents," Jamshidi said.
It is scheduled to move commando forces in the area via air and accelerate ground operation through Qala Sadat (Sadat castle).
More than 200 ANA soldiers and popular uprising had taken refuge in Qala Khayr Abad the night before– located one kilometer from the center of the district – after Faryab's Lolash district collapsed to the Taliban.
The Taliban had warned the troops to surrender after sieging the area.