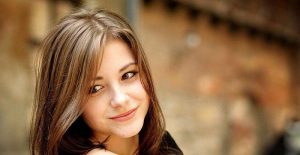 Despite the significant progress made by the International Community in the last 15 years, improving the living conditions of adolescent girls, these children still live under difficult conditions in developing countries, according to the UNPF report.
The report by the United Nations Population Fund (UNPF) shows that girls still live under difficult conditions in the developing countries.
Every 10 minutes, a girl is a victim of violence in the world, so with the initiative of Turkey, the 11th of October as the (world's girls' day) has been celebrated since 2012.
According to UNICEF data, 62 million girls out of 1.1 billion girls are deprived of their education in the world as well as 16 million baby girls 6 to 11, are at risk of illiteracy. From every 7 girls in the world, one between 15 to 19 is forced to get married, and in developing countries, from every 3 girls, one under 18 is forced to marry.
UNICEF has also said that 700 million women in the world are forced to marry before the age of 18. 125 million of these women live in Africa.
Adolescent Mothers
The greatest number of unwanted pregnancies occurs among adolescent girls due to lack of awareness of contraceptive methods among the children who are forced to marry. In developing countries, out of every 10 girls, 9 face an unwanted pregnancy.
Every day, 20,000 girls under the age of 18 become pregnant in developing countries. Pregnancy and childbirth are the most important causes of mortality among mothers aged 15 to 19 in the world.
Girls work more
The United Nations Population Fund in its 2016 report entitled "10 force: surprising realities about 10-year girls" announced, there are 10 million girls aged 10 in the world.
Ten percent of 5 to 14 girls, spend more than 28 hours a week working at home. 75 percent of girls who work on farms do not have any salary. The figure among boys is 64 percent.
AIDS is the leading cause of death among girls
According to the United Nations Population Fund report, AIDS is the first leading cause of death among 10 to 19 year-old girls. However, suicide takes the second place. A lot of girls in the world put an end to their lives due to violence.