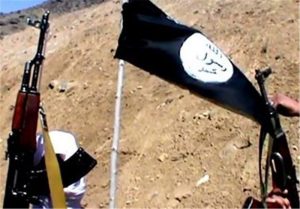 Killing 17 Daesh fighters in Nangarhar, officials of the province reported.
According to (DID) news agency report, as a result of drone attacks by foreign forces in Nangarhar, 17 ISIS fighters were killed.
Ataullah Khugiani says that last night, as a result of air strikes by foreign forces in areas of "Pishi" and "Mamandara" of Achin district of the province, 17 members of Daesh terror group were killed and plenty of their weapons and ammunition were destroyed too.
It is noteworthy that it does not have any civilian casualties in these attacks.
Nangarhar is an insecure province of the country that Daesh group has military presence in some part of it, during recent years.