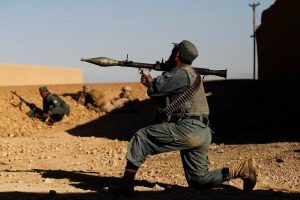 Ministry of interior affairs vowed that country's security forces have launched a widespread spring operations against armed opposition groups in 13 provinces.
Najib Danish, acting head office of the Afghan interior ministry spokesman, said in an interview with (VOA), that "the operations are underway in 13 provinces and 16 places and the most focus is no insecure area of the country."
"These operations have had good achievements so far; in a way that 39 members of the "enemy" were killed, during past 24 hours." he added.
He also said that 4 commanders of the armed opposition are among the loss.