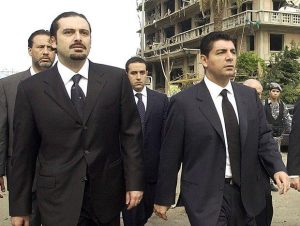 Lebanon's absent PM arrived in Paris on Saturday morning after two weeks in Saudi Arabia.
According to speculations, he was being held in Arabiya against his will.
The Prime Minister, Saad Hariri, who has dismissed the speculation but has not publicly explained the nature or length of his stay in Saudi Arabia, is scheduled to meet with France's president on Saturday.
From Riyadh, the Saudi capital, Mr. Hariri announced on Nov. 4 that he was stepping down as Lebanon's prime minister, but officials in Lebanon have said that his departure would not take effect until he delivered his resignation in person in Beirut.
According to New York Times, at a European Union summit meeting on Friday, Mr. Macron confirmed that Mr. Hariri's arrival was imminent. "He has the intention of going to his country in the days or weeks ahead," Mr. Macron said.
He later said that Mr. Hariri would be "received with the honors due a prime minister," notwithstanding his announcement of his resignation.
"The crisis of the resignation and Hariri's return is now finished, but a political crisis has just begun," Lebanon's parliament speaker, Nabih Berri, said on Friday after news emerged that Mr. Hariri would fly to Paris.
This comes as Hariri's strange resignation from Riyadh has created tensions in the region.