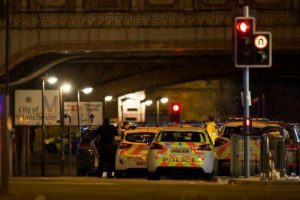 Police in Manchester city of UK reported the rise of the death toll, as a result of an explosion in "Manchester Arena" salon.
Yet the death of 22 people and injury of 59 people in the explosion have been reported.
Euro news quoted from health authorities in the Northwest of Britain that 59 injured have been taken to the hospital so far.
Theresa May, Britain's Prime Minister suspended the work of conservative party for general election, in order to participate at the emergency meeting of the state.
Britain's Prime Minister said that her administration is investigating full details of what is considered a terror attack by the police.
Meanwhile, the mayors of London, Paris, and Nice have also expressed condolence in separate messages with the authorities and citizens of Manchester.
Daesh (ISIS) took the responsibility of the attack.