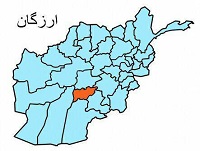 At least 5 children died in "Gezab" district of Uruzgan province due to measles vaccination.
According to (DID) news agency report, 5 children died and seven other children have been transferred to the provincial hospital of Daikundi province, due to measles vaccination that among them one child is in critical condition.
It is noteworthy that on Wednesday (April 19th), measles vaccination team injected children anti-measles vaccine in Beri-Barmani areas of Gezab district of Uruzgan province last week that after one or two hours, these children have severely become ill and 5 children died due to the sensitivity of the vaccines.
According to the parents of the children, those who vaccinated the children were not professional and the reason that why these vaccines have had such losses is not clear.