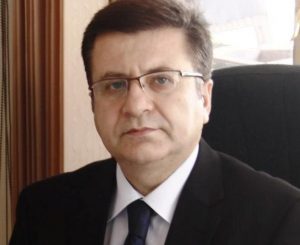 I have been learning and working in international affairs for years. In my perspective, the diplomacy front is more vital than the battle trench. The front destiny faces with victory and defeat in the battle trench while, it is played with nation's fate in the diplomacy stronghold. Diplomacy means to make politics and national interests compatible, in the international arena while the battle trench means coordination of war front with politics front. Afghanistan, a country which strongly dependent on relations with the world, needs a dynamic and professional diplomacy. Now you say, which front is more impressive? The fact is that the battle front with foreign policy front should be changed into a coordinated doctrine, so that we can represent the national and security interests at the international level.
In a recent measure, you have assigned the two failed military officers as Ambassador. This means that you send an anthropologist to a mental and nervous hospital, as a psychiatrist. This is not the first time that you have assigned old, failed and lazy figures as ambassadors. Do you know, why faculties of international relations, international law, and political science have been formed? When "Napoli," the famous Italian jurisprudent in the sixteenth century introduced diplomacy as the mirror of states and nations, the government leaders have been very serious in choosing their mirrors which it shows their faces in the world. Now, what image you show out of yourself by these appointments: failure, aging, lack of understanding and laziness!
I know, your assistances do not bring these letters to you. But, I know that you know, what "constructive critique" means? And you will repentantly look at these letters with disappointments, once you retire. I highly criticize your unprofessional performance in the field of foreign policy. You have insulted to my major and to hundreds of my fellow-major in the field of international affairs, international law and political science.
Malek Setiz, international relations researcher
Translated by: Taher Mojab