South Korea welcomed the plan that N. Korea sends its ceremonial leader to south.
---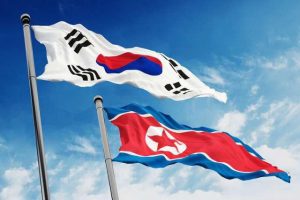 North Korea confirmed Monday it will send its ceremonial head of state Kim Yong-nam to South Korea this week to attend the opening of the 2018 PyeongChang Winter Olympics.
According to N. Korea's official media KCNA, Kim, 90, leads the reclusive state's Presidium of the Supreme People's Assembly. As North Korea's symbolic second-in-command behind authoritarian leader Kim Jong-un, he will head up a "high-level" delegation at the start of the Games.
Meanwhile, the South Korean government vowed that Kim would be making a three-day trip from Friday to coincide with the opening of the Winter Olympics, which will start on 9 February.
It is the latest in a series of cooperation breakthroughs since the Koreas restarted dialogue last month for the first time in over two years.