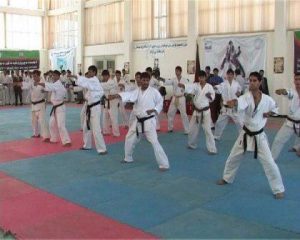 Afghanistan national taekwondo team went to South Korea, aiming to participate in World Taekwondo Championship.
Rohullah Nekpa, the top player and Samya Ghulami are among the six participants from Afghanistan.
Abdul Sabour Omari has been selected as coach of Afghanistan national taekwondo team and accompanying the players in this competitions.
In this round of tournaments 973 taekwondo players have participated from 183 countries in the World championship.
The matches will be started at 24 June, 2017 and to be continued for eight days.
The 6th rounds of Taekwondo World Championship was held in Denmark at 2009 with participation of 928 taekwondo players from 142 countries.