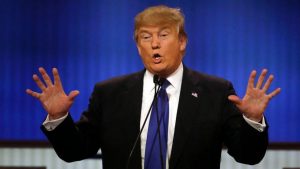 US president Donald Trump ordered new travel ban on visitors to the United States that will expand his controversial travel ban to eight countries.
The new travel ban which will come into effect on 18 October, will target travelers from Somalia, Yemen, Syria, Libya and Iran, but also adds North Korea, Chad and Venezuela to the list of targeted countries.
Meanwhile, Sudan, one of the six majority-Muslim countries on the original travel ban, was removed from the list.
According to the Guardian, seven of the countries face wide-ranging restrictions, which effectively block travel for most citizens, while the limits imposed on Venezuela will only apply to a group of government officials and their families.
Unlike the administration's previous travel bans, which were intended as temporary measures, the new restrictions are not time-limited.
American president had previously vowed that his travel ban will prevent the penetration of what he considered as extremist Muslims to the country, while the updated order includes non-Muslim majority countries.