A senior Pakistani delegation led by the country's Defense Minister Khawaja Muhammad Asif arrived in Kabul Wednesday and met with the second deputy of the Prime Minister.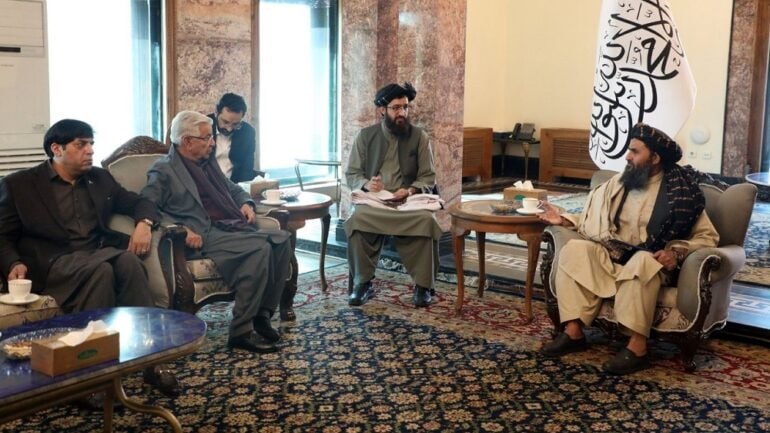 The office of the second Deputy Prime Minister for Economic Affairs said in a statement that Mullah Abdul Ghani Baradar Akhund, the Deputy Prime Minister for Economic Affairs, met with the Pakistani Minister of Defense, leading a high-ranking delegation.
The two sides discussed bilateral relations, trade, regional connectivity, and economic cooperation.
During the meeting, Mullah Baradar said that Afghanistan and Pakistan should have good relations as neighboring countries and urged enhanced trade and economic ties between the two countries.
"Political and security concerns should not affect business or economic matters," he added.
Baradar also called for the release of Afghan refugees who are currently in Pakistan prisons, and to facilitate the passage of travelers through Torkham and Spin Boldak gates, especially for those seeking emergency medical care.
The Pakistani delegation pledged to solve the issues shared by the deputy PM, saying that the appointed committees and ministries will begin work on it soon, according to Baradar's office.