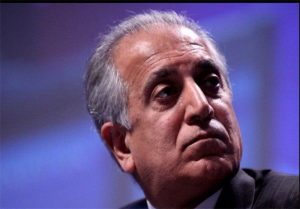 Former US ambassador to Afghanistan Zalmay Khalilzad has said Pakistani military and intelligence services should not assume radical elements as wealth after this, but rather, should consider these elements as a 'weak point.'
"I do not think the United States has a long patience and will not push much pressure on Pakistan," said Mr. Khalilzad, adding that it is time for Pakistan to carry out a house-cleaning.
According to VOA, the American diplomat in a televised interview expressed that the US and the Afghan government are urging a practical change in Pakistan's policies on the issue of terrorism and their safe havens in the country.
Relations between Islamabad and Washington became tense after the announcement of a new US strategy on Afghanistan and south Asia, in which Pakistan has been accused of creating safe havens for terrorists.