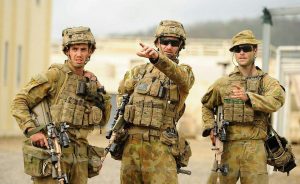 The Australian army inspectorate unit reported that it will investigate reports of alleged war crimes by its troops in Afghanistan.
The investigation will be conducted after some Australian media reported in July that the Australian forces have covered the murder of an Afghan child, Quoted from BBC.
These media have also released hundreds of secret pages of documents about the operations carried out by the Australian Special Forces in Afghanistan.
"We are investigating the rumors of offenses being conducted by Australian troops from 2005 to 2016 in Afghanistan," the Australian army general inspection said in a statement.
The statement also asked everyone to inform the general inspection unit about the possibility of war crimes conducted by the Australian troops or its rumors in Afghanistan.
Meanwhile, the Australian Defense Minister Marise Payne has recently vowed that the total number of Australian troops in Afghanistan will increase to 300 people by deploying 30 new military advisers to this country.