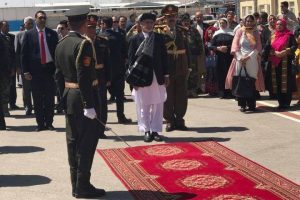 Afghan president M. Ashraf Ghani along with a high-level government delegate left Kabul to Herat province Saturday morning.
According to DID news agency report, Mr. Ghani traveled to Herat to attend the ceremony of country's ninety-eighth independence anniversary and also to inaugurate textile factory, the presidential press office said.
The president was warmly welcomed in Herat's airport by civilian and military leaders.