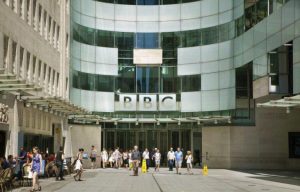 Following a name change from "BBC Afghanistan" page to "BBC Dari", many users initially protested on social pages, and many others unlike this page in protest. Now, more than 180 cultural figures from Afghanistan, Iran, and Tajikistan in an open letter to the BBC protested against what's called "distortion of history and culture" in this News agency.
According to DID news agency, it has said in the open letter to BBC, this organization has trampled the principle of neutrality and the recommendations of its guidelines with the name change from the section of BBC Afghanistan to "BBC Dari", and has contributed to one of the two controversial linguistic options in Afghanistan.
Those who signed the letter pointed out that the official name of this language had been Farsi in Afghanistan decades ago, and its name was changed in the constitution in 1343 solar year, with the aim to separate Persian speakers in the region, stressing that the entry of BBC to this controversy will escalate the differences.
They believe the BBC does not have scientific authority to judge and issuing a definitive verdict in this regard as a News organization, while considering it an academic issue.
Among the 180 signers of the letter, the famous names include Wasef Bakhtari, Najib Mayel Herawi, Rahnaward Zaryab, Atiq Rahimi, Dadfar Spanta, and Kazem Kazimi from Afghanistan. Mahmoud Dawlatabadi, Dariush Ashoori, Bahauddin Khurram Shahi, Ali Dehbashi, Hassan Anooshe, and Mohsen Makhmalbaf from Iran, Shahzada Samarqandi and Safar Abdullah from Tajikistan.
Earlier, the BBC reported a name change in Afghanistan section from "BBC Farsi" to "BBC Dari" which resulted in a mass protest of Persian speakers.